Magnifique Comedian, Magician & Circus Entertainer for all generations.

Corporate events & parties, Auckland & worldwide.
Let me entertain and surprise you with my unique blend of Magic, French humour and Circus art, perfectly customised for your corporate event and conference.
Premier Corporate Entertainment
JP creates every single magical circus show for your specific event, based on your specific business needs, events and audience. He will bring an elegant cheeky French touch to your corporate event. Carefully tailored for every occasion, JP's highly interactive performances are an explosive fusion of comedy, magic, circus with mesmerising LED acts. If you need the right entertainment for your wedding, store openings, brand promotions, Christmas parties, team building or conferences, JP has all the ingredients you need to make it magnifique! JP will supply the very best entertainment and take your event to the next level.
All shows are 100% upbeat, highly interactive and very professional, to make your corporate event truly unique and memorable. With over 2,000 shows under his belt worldwide, nothing will phase him. From Breathtaking cheeky magic tricks to mesmerising visual acts, be just ready to be entertained and … SURPRISED! His cleverly layered humour will entertain you and have you in stitches. Expect the unexpected! The most MAGNIFIQUE entertainment for your corporate event!
And So French !
A Very Complete Artist! 
Juggler, Comedian, Magician, Musician, Balloon Artist, Acrobat.
Dare to invite JP for your very Special Event, French Accent included !
Be ready to be Entertained and Surprised!
I organised an event at Westpac for 400 plus people, the staff just said that JP is the best entertainer they had ever seen for our events.
JP is an absolute gem, his show is so captivating that you loose track of time admiring the intricacy and talent of what he does.
I don't think I have ever seen people so engrossed and transfixed for an entire show.
What a unique character, Simply AMAZING
AUCKLAND PHILHARMONIA ORCHESTRA
I nearly broke a rib laughing so hard at the risque humour, a true artist.
JP entertained a crowd of 1000plus people at our event, his show was incredible, plenty of crowd interaction, hugely talented.
JP is just a world Class performer, very charismatic, that was a PHENOMENAL show!
So impressive, creative and cheeky. I would fully recommend JP, there isn't any act like him. A MUST SEE!
Melanie altham – Fruit Grower
Let JP take your corporate event to the next level.
Provocative, Charming and so French
JP is the perfect Magic potion for your:
Corporate and Special event
Promotions, brand activation
Cabaret evening and ice breaker
Cocktail and Lounge parties
Gala dinners and Award nights
Trade shows and Team building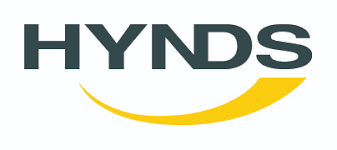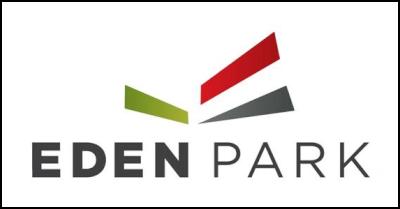 At the Age of 16, JP studied at the French Circus School (OSE Clown) for four years of intensive training in various circus arts disciplines, and he has worked as a Clown Doctor (France and Italy) in the Children's Oncology & Serious Burns unit for two years. He later developed 'The Caterpillar' Circus School in France for everyone.
JP has toured his unique character from 1997 where he has entertained, performed and dazzled audiences in various cabarets and circuses worldwide. As a professional flying trapeze artist, clown, juggler, unicyclist, acrobat, balloon twister, corporate magician & musician, JP takes an interest in all aspects of creativity and channels this into a professional combination of artistic expressions.
JP is: 
 A vibrant, versatile and truly multi skilled character for your event.

Highly qualified and unique. Capable to entertain any crowd.

Very experienced, having spent the past 20 years performing worldwide as Circus Artist and Corporate Comedy Magician.

Able to tailor any performance to suit your atmosphere and very specific needs.

Versed in over 40 diverse advanced circus and comedy magic illusion acts. 

Happy to Travel between NZ – Australia – Asia
Interactive Shows
Show made à la carte for your event
Humour tailored to your event | Give JP a few anecdotes and a theme, and he will create your show 100% à la carte | Be ready to be entertained and enthralled! | Amazing LED light show performances.
Magic and Ice Breaker
Engaging - Highly interactive
Mingling Magic close-up / table hopping | Roving – cheeky balloon art entertainment | JP will adapt the entertainment to the atmosphere | WOW factor & fun guaranteed, JP is your corporate magician and comedian.
JP is a very proud member of the Brotherhood of Auckland Magicians. NZ / New Zealand